Our validation experts recently returned from a 9 day validation exercise at Riga International Airport (RIX). The validation was organised in conjunction with EUROCONTROL, LGS, INDRA Navia, Graffica, and Airtel ATN. The exercise, known as the 'FULL MONTY' was validating SESAR Airport ATM concepts; Airport safety nets, routing and planning guidance for controllers, D-TAXI service for CPDLC and guidance assistance through airfield ground lighting.
It was the first time the concepts had been validated in a live shadow mode environment as opposed to a simulated configuration. The test platforms were successfully integrated with RIX airport infrastructure which is a huge step forward for the concept technology.
Our team have collected and observed a vast amount of qualitative and quantitative data from the exercise. The next step is to consolidate the results from this trial with those from other exercises so that the concepts can be handed over to the Pilot Common Project (PCP) and taken forward into SESAR2020. Think are tasked with authoring this report and it will be released in June 2016.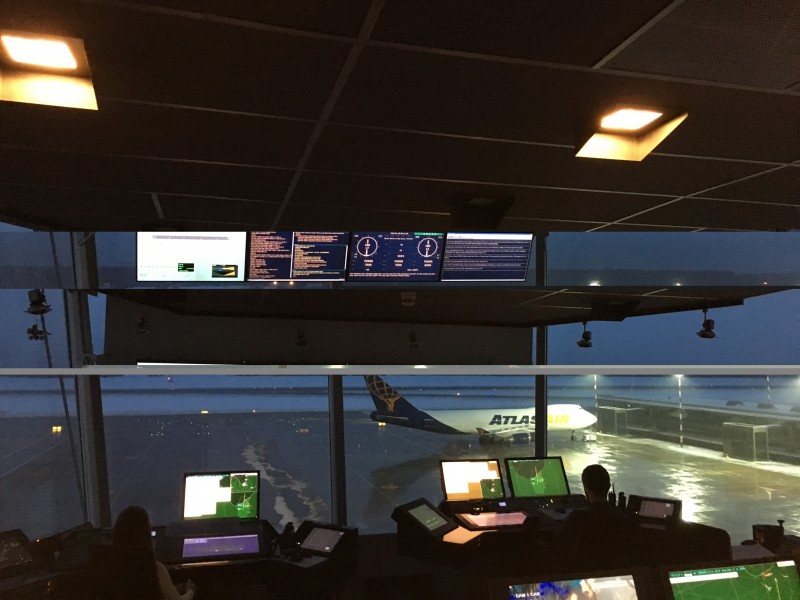 Figure. View from the supervisor workstation in Riga tower