The Winter 2015 edition of Hindsight, EUROCONTROL's ATM safety magazine has been published. This edition covers the topic of "safety nets" and features an article written by Think.
Rory Hedman and Raluca Tudorica produced the article which covers "Remote Tower Technologies and the safety nets of tomorrow". It explores the potential future of the camera based target tracking systems currently being developed for use in Remote Tower applications and considers their potential use as part of a local or remote tower safety net system. Read the article here.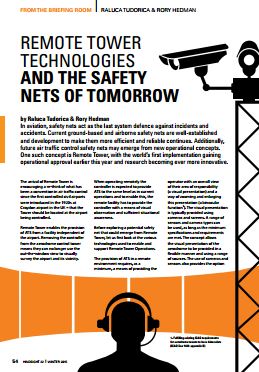 You can download the complete magazine from EUROCONTROL's website here.